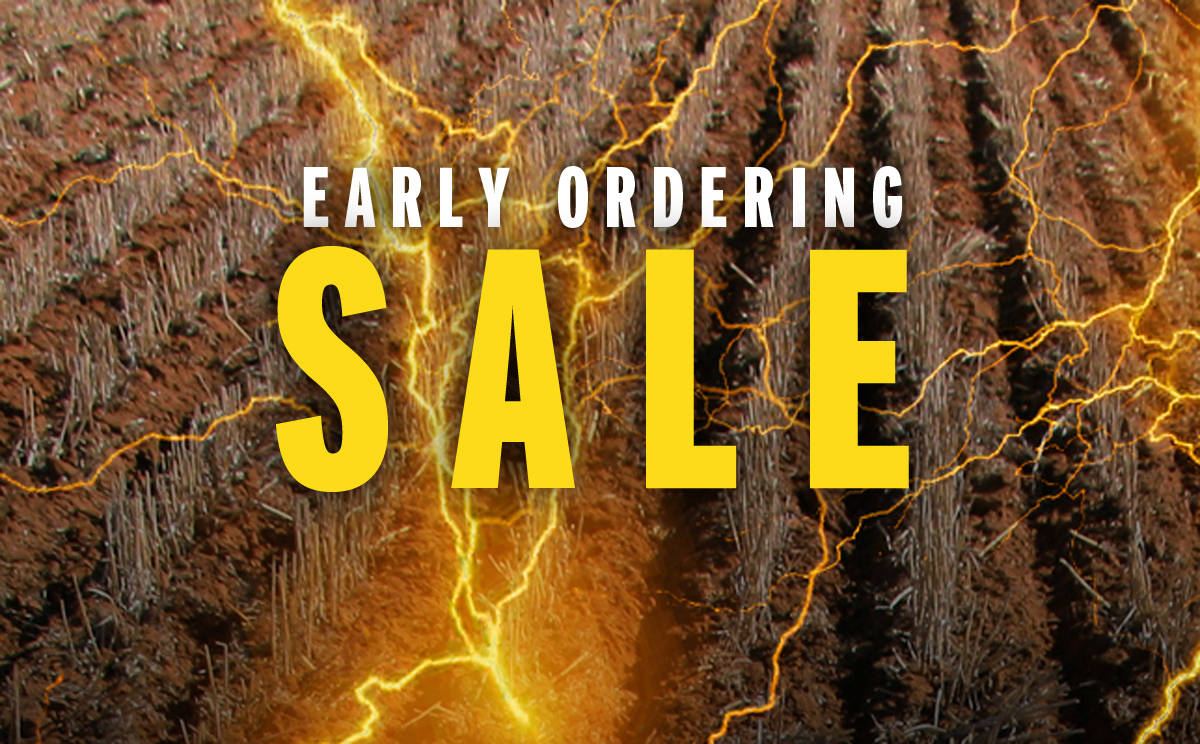 Power up your next seeding operation
Get a quote today – SALE ends August 31
Boost germination: Put the power back into your soil to earn more from your yields & optimise your use of inputs.
This is an excellent time to save, review and improve your next seeding operation. Use the world's most efficient & accurate liquid application equipment engineered to measure and control multiple inputs with accurate in-furrow placement.
HOW DOES THE EARLY ORDERING SALE WORK?
Simply fill out this online ENQUIRY FORM & GET A QUOTE, and we will work out what you need to suit your specific requirements.
Program discounts apply on all RATE CONTROL MODULES and "STACKER" DISTRIBUTION SYSTEMS. Discount also apply to wiring harnesses, options, accessories and replacement parts ordered with the system.

Systems must be ordered for delivery in June, July or August 2017. Extended terms available.

Liquid Systems (SA) Terms & Conditions of Trade will apply to all orders.

Finance available to approved customers through Finlease Equipment Finance Broker
Excludes OEM Deals
STILL AVAILABLE: AUSTRALIAN GOVERNMENT'S SMALL BUSINESS ACCELERATED DEPRECIATION RULES MAKES IT EASIER TO INVEST IN NEW EQUIPMENT.
Immediate tax deduction allowed for asset purchases under $20,000.
AUSTRALIA CALL: 08 8357 4437   CANADA/USA CALL: Toll Free 866-278-5177
Email Nicol directly at sales@liquidsystems.com.au
Get a Quote