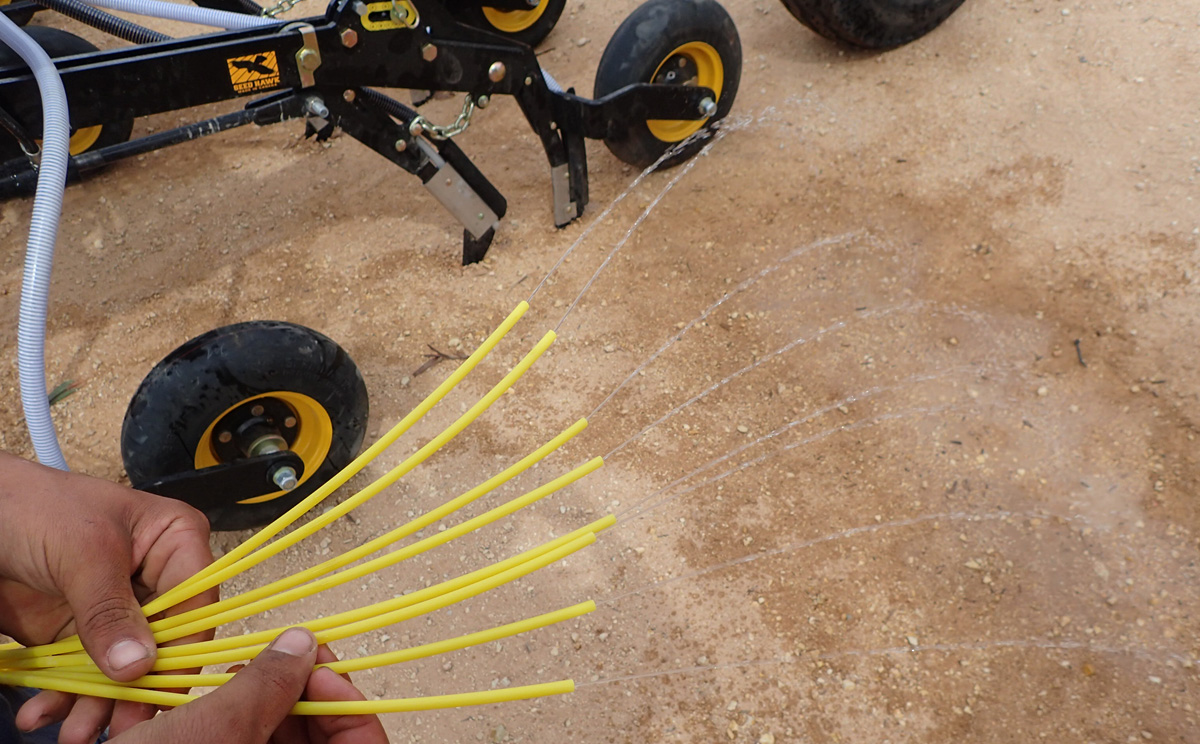 Friction Tube advice to keep in mind
WHAT'S OK ONE YEAR MAY NOT BE THE SAME THE NEXT!
This type of terminal has advantages when applying low rates or difficult to manage products, however it's performance is directly related to the length of the tube and the viscosity of the material/s being applied.
This season we have found that more operators are becoming increasingly adventurous in relation to the liquid products, mixes and concentrations being applied in-furrow.
­­Quite often these resultant brews can be far more viscous than products used previously.
We've also noted that more clients are now applying APP and increasing rates.
This is not a problem, provided the operator realises that the use of more viscous products will result in a higher system operating pressure range.
We recommend a working range of 1-6 Bar (14.5 psi – 87 psi).
If you are changing the liquids you have used from last season, you should CHECK (HERE) THE LENGTH of the friction tube required. As the length may have to be reduced or products diluted to achieve the optimal working pressure.
Get a Quote