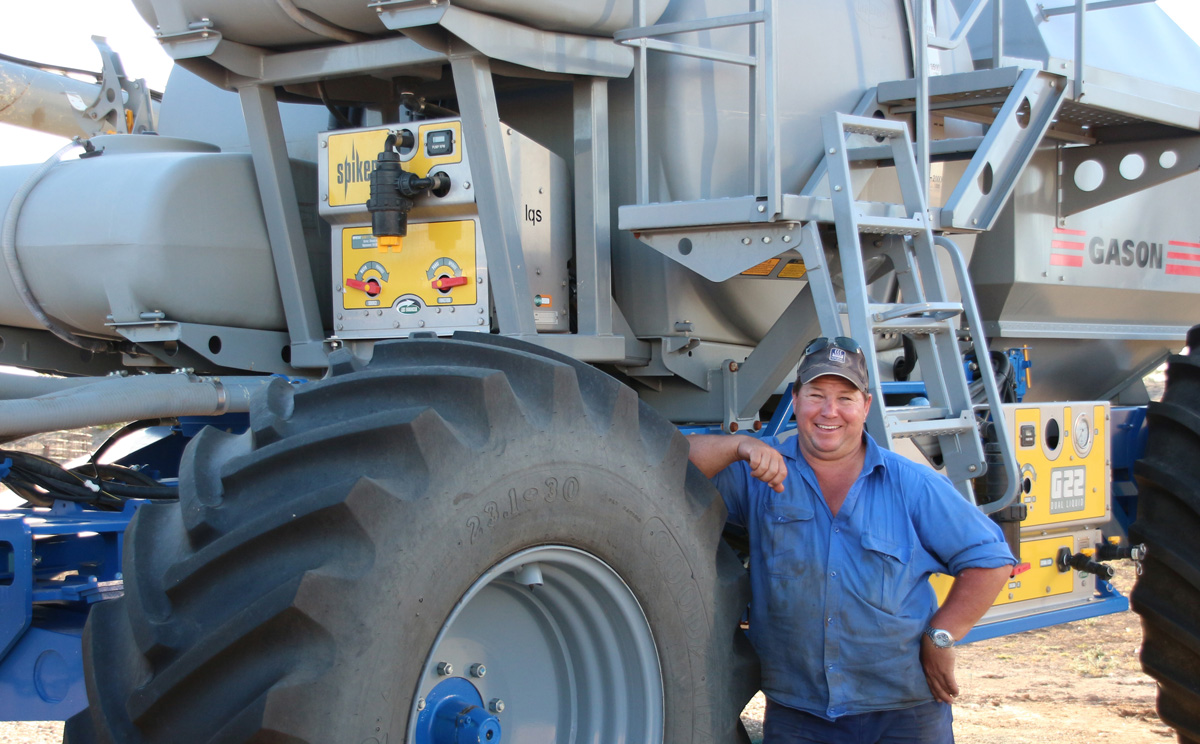 Customer Profit Increases
Lonergan Farm in Mungindi, NSW,  has now been using liquids and Liquid Systems (SA) machinery for two seasons.
He's very happy with the UAN (urea-ammonium nitrate solution) in-furrow, one of his biggest inputs. Even in the tough 2013 season his crop didn't lose its colour or wilt until right at the end due to lack of moisture. While the plants suffered with lack of moisture, they had hardly any leaf foliage or flag leaf, all of the plant's energy went into the grain heads. It looked like an ordinary crop, but the yield was much higher than expected.
Read the full story PDF.

Get a Quote