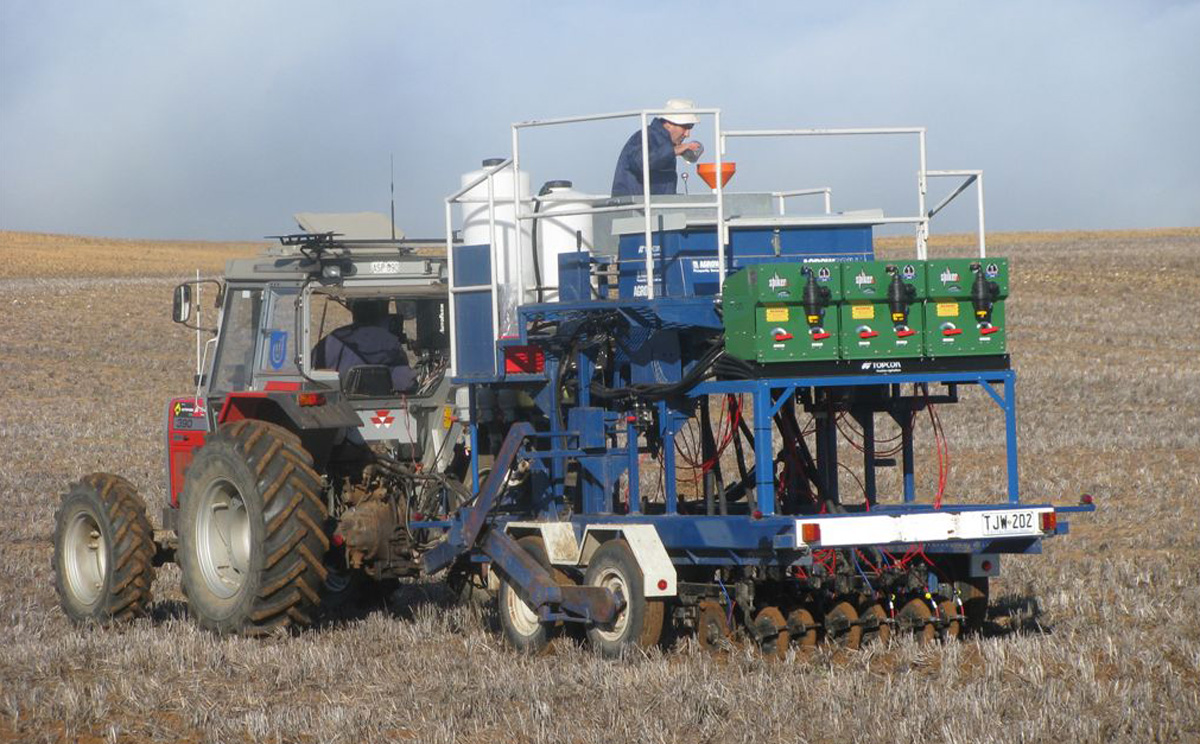 Uni SA Rhizoctonia Trials
Uni SA Conducts Rhizoctonia Trials with Liquid Systems (SA) Technology
The Agricultural Machinery Research Group at the University of South Australia (UniSA) recently upgraded its specialised field plot seeder to simultaneously handle three separate liquids while conducting its machinery focused research trials.
The upgrade uses a triple Spiker module to accurately dose the liquid flow directly into separate stacker manifolds and down liquid lines featuring the line meters, terminal jets and rubber union assemblies with anti-drip technology.
The upgrade also comprises two 60L chemical tanks and a 100L liquid fertiliser tank – all with built-in agitation – and a 125L rinse water tank. The rate control system is provided by a TopCon electronic seeder control unit with X20 console.
"A key attraction to the Liquid Systems (SA) technology was the top quality components as well as its design principle based on flow control rather than pressure control" explains Dr Jack Desbiolles, Agricultural Research Engineer at UniSA.
"This is important for securing the targeted application rates regardless of variable pressure drops within the system.  The Spiker technology maintains a pressurised line upstream of the line meters which provides an effective agitation but also ensures a better control over the liquid delivery to the nozzles. We found the Spiker system, normally used to inject a liquid into a main delivery system, is equally well suited to operate as a main dosing unit in small scale plot seeder situation. The combination with the TopCon control system allowed us to very accurately manage three independent liquid lines, with a future option for variable rate application."
"We are very thankful to both Liquid Systems (SA) and TopCon Precision Agriculture for directly supporting our plot seeder upgrade and provide state-of-the-art technology enabling leading edge field research.  Our experience in this first year of use has been very positive, with already key findings demonstrated on liquid fungicide application in-furrow as a more effective management tool for Rhizoctonia control in wheat crops."
"This is a great example of industry-research partnership, working with the same vision of a more efficient and effective Australian cropping industry."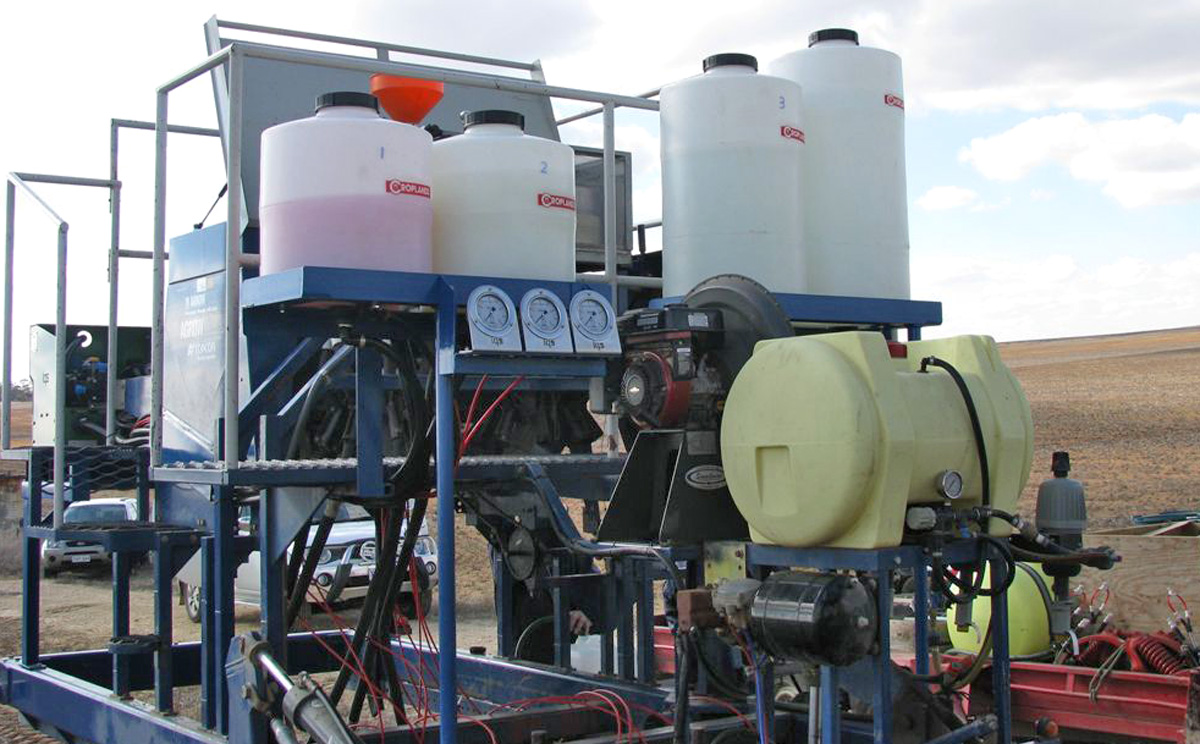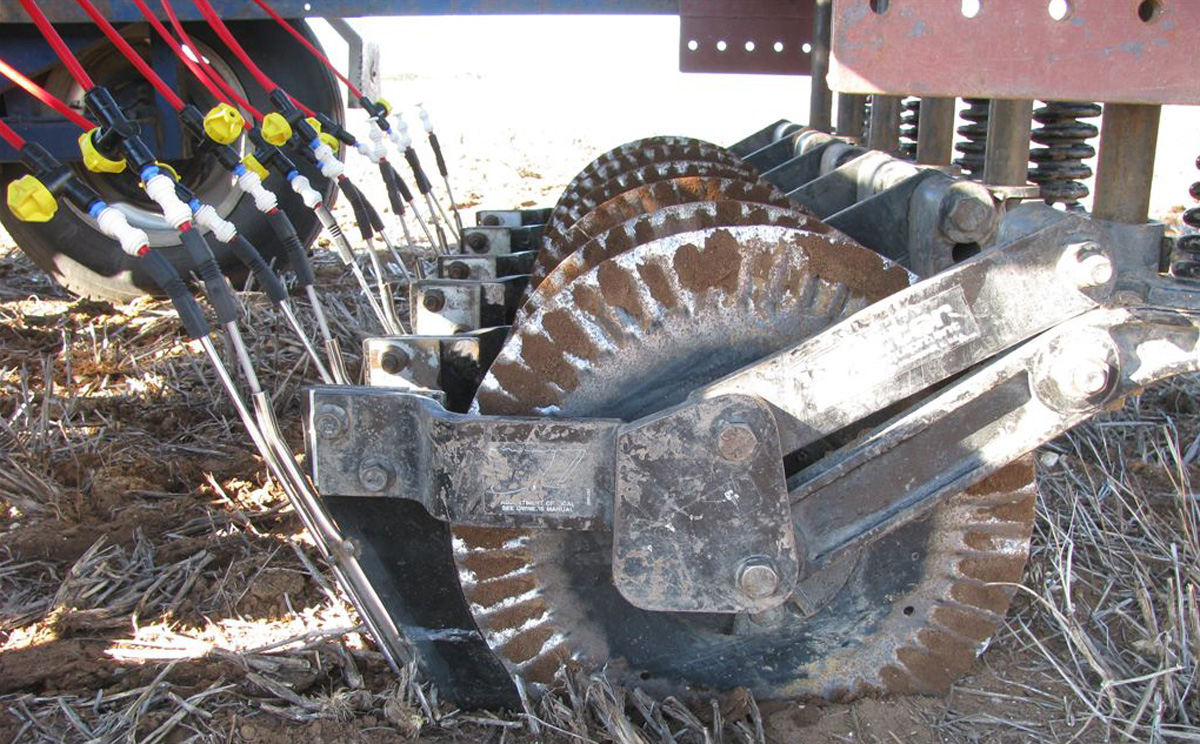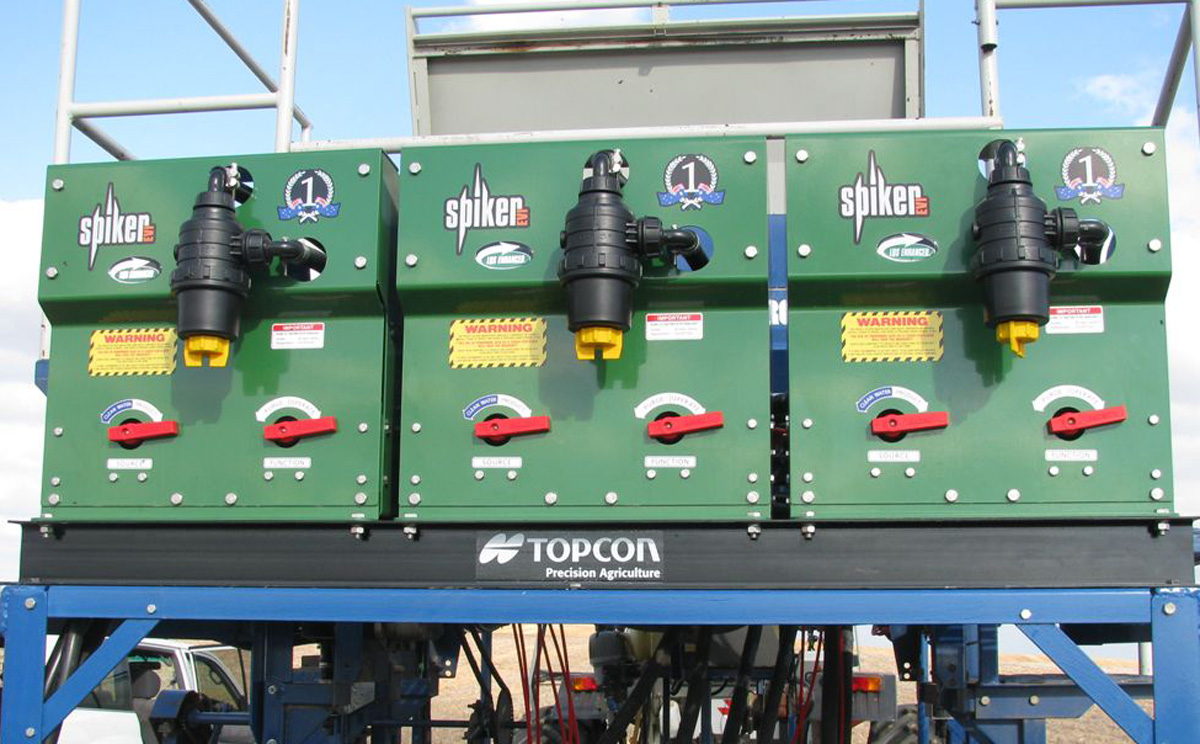 Get a Quote